Me, Berni B: The Alternative Celebrant
I'm Berni B, The Alternative Celebrant,  I aim to help you punctuate your life story by helping create an event that is as unique as you are.  I believe that every person is extraordinary, that every chapter change in the novel of our lives is worth a celebration.  I believe everybody is unique; and, as The Alternative Celebrant, I aim to help people celebrate, commemorate and remember in their own unique and ordinarily extraordinary way.  Helping to create and then deliver services that truly reflect them, encouraging them to be true to themselves and those they are celebrating.   I advocate forgetting about what is 'expected' and doing it exactly how you want. I specialise in intimate, honest, heartfelt events:
Berni B, The Alternative  Celebrant is here for all of life's chapters: elopements, vow renewals, joining ceremonies, namings, funerals, memorials,  remembrances…
…and any other unique personal reasons to punctuate your story….
I'm based in Llanwrtyd Wells, Mid Wales, UK, I own a small rural guesthouse and elopement / micro-wedding venue.
I am also a stained-glass artist and Lady Lily the Pink of the Official Monster Raving Loony Party. Your celebration can include any or all of these personas to create one unique and alternative package
We all reach junctions along our life's winding road, that need marking with a celebration; a time of reflection or some form of commemoration
.  As an Alternative Celebrant,
I aim to help you punctuate your life story by helping you to create an event that is as unique as you are.
My full name is Bernice Benton, everyone calls me Berni.  Sometimes I'm Lady Lily the Pink of the Official Monster Raving Loony Party…
It took me (Berni) three years to take the leap of faith in myself and become the independent and alternative celebrant I'd been wanting to be.
"Berni is compassionate and passionate, she's quirky and totally real. I would not hesitate to recommend Berni to anyone who wants to mark a special moment in their lives in a way that will be one-of-a-kind." – Dinah Liversidge – Coach, Mentor, Writer, Speaker – No Box Thinker
You are all Extraordinary
As an individual who has spent the last two decades recognising the ordinary extraordinariness in everyone's life, I really had come to want to facilitate others in their own recognition, acceptance and joy at their own selves.
I aim to bring my own alternative and ordinary extraordinariness as a celebrant to help express yours and your loved ones own personalities in any of your life celebrations.
I would love to help you celebrate, commemorate, or find solace with or for a person, pet or occasion in your life.
Alongside those 'traditional' chapter changes in our lives: marriages, Births, Deaths there are so many more occasions that cause for a breather, a moment of reflection and a bit of time to celebrate.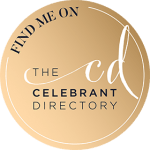 Intimate Celebrations of Love and Unity
I specialise in complete packages for elopements, vow renewals and micro-weddings, with a venue that can accommodate up to 15 plus a couple of tents in the garden
Elopements & Micro Weddings;

An ideal way to share your most precious emotions with the most select and precious people in your life.
More and more people are seeking a more intimate and personal way of sharing their love and commitment to each other.  There is a new phrase in town., "micro -wedding".  Its easier to manage.  Perfect for the budget conscious.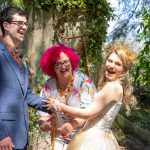 Historically elopements  were hurried and secretive methods of marrying; these days they are simply  a non-traditional, intimate, and intentional way to get married,  often chosen because the focus is on the eloping couple as opposed to the guest experience .
Elopement packages right here at Cerdyn Villa, Llanwrtyd Wells
Whether you are choosing a micro- wedding or an elopement, if you choose to do it here, with me just remember this:  There are no rules to follow; there is no set structure to consider; no dress code formality to adhere to: no institutions to conform to.  The  event is for you, about you and will encompass only words and activities that reflect you.  Together we can create your perfect few days. 
Weddings, Vow Renewals & Joining Ceremonies: 
I love to celebrate outside the mainstream; in my mind LOVE IS EVERYTHING, so whether you are part of a couple or thruple; whether you are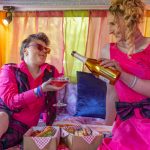 part of the LGBTQI community: or whether you just want to explore a different way of celebrating your union, then I'm here for you; thinking outside the box and cheering along every quirky idea you might like to incorporate in your celebration.
Personally, I've been happily un-married to the same man for 25 years.  That doesn't mean that we don't share a common commitment, sense of unity and values.  Sometimes it's worth celebrating this. As an independent celebrant  I am able to help you create the perfect quirky, intimate, alternative celebrations of love and unity, and provide a unique package for you and your close friends or family in our grounds here at Cerdyn Villa.
As The Alternative Celebrant, and being an artist who runs a rural guesthouse I would be overjoyed and honoured to help you create that perfect unique, quirky, intimate, alternative celebration of your love, commitment and unity.  I can help write speeches or vows, coordinate a celebration service, provide a memento of the occasion and help you with ideas and contacts…
Funerals and Memorials: Life Celebrations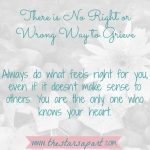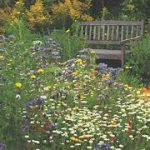 Maybe you feel it is time to revisit the loss of a loved one. Maybe at the funeral 12 months, 5 yrs, 10 yrs ago, you wish you'd said something different or celebrated their impact on your life in a different way. Or you may just wish to remember and celebrate their life again.  Memorials and Remembrance Services, , the way you want them.  There are no rules
…Funerals, Memorials & Life Celebrations
More than a Pet: Memorials for a lost 4 legged companion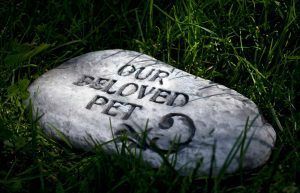 People often don't realise the strength of emotion and the grief that can come from losing a cherished pet, if you've lost your dearest dog, cat, horse (or any animal) friend then the feelings can be as strong as those of losing a human. Time to reflect is important.  Your dog, cat, horse or whatever animal friend, was certainly
more than a pet,
they were part of your family.
Other Chapters Worth Celebrating
Relationship Status Update!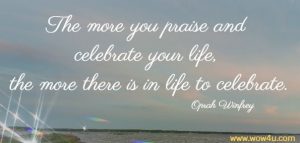 Maybe you've just come out as lesbian, gay, trans,
non-binary, pan-sexual. Perhaps you've just got divorced. Have you've found and embraced a new way of living? Whatever your Relationship Status Update,  
you may think its worth celebrating, its certainly one of lives chapter changes.  There are no rules, dare to be different, mark it with a celebration.
A New Direction,

A Fresh Start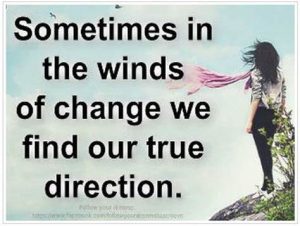 Big career change? Back to school as a mature student? Moving abroad? Maybe you've recovered from a life changing illness? These events are monumental punctuation marks in our life. Take a moment.
Why ever you want to take a moment, sometimes you will realise that it deserves more, those are the occasions I can help you with. Make them an event. Punctuate your alternative life. Celebrate that
New Direction and Fresh Start.