Intimate, Alternative Celebrations of Commitment, Love and Unity
As an independent celebrant  I am able to help you create the perfect quirky, intimate, alternative celebrations of love and unity, and provide a unique package for you and your close friends or family in our grounds here at Cerdyn Villa.
As The Alternative Celebrant, and being an artist who runs a rural guesthouse I would be overjoyed and honoured to help you create that perfect unique, quirky, intimate, alternative celebration of your love, commitment and unity.  I can help write speeches or vows, coordinate a celebration service, provide a memento of the occasion and help you with ideas and contacts…
"OUR SOULMATE IS THE ONE WHO MAKES LIFE COME TO LIFE"… Richard Bach
You don't have to be married to celebrate an anniversary
You don't have to be married to unite with the love of your life
You can make pledges of commitment, unity and love at any point in your relationship and you can do so in so many ways
Nothing is off limits, you can be as traditional or unique as the mood takes you.  Here are a few ideas of Alternative Celebrations of Love & Unity that can be included in a ceremony package here at Cerdyn Villa
Creating A Work of Art:
"I have known Berni for many years, she has a great artistic ability, which she is happy to share with others.  Her empathy and encouraging nature helps even the shy and unconfident to achieve their goals and has lead many workshops with amazing results. I can't think of a better person I would want as a Celebrant at any important event in my life." – Julia Harris  -Artist/Friend
photos pending
This can be such fun and can be done in so many ways…
Colour a Blank Canvas
How about a blank canvas at the 'altar' where you and your partner splash your favourite colours of paint so they spill, run and merge together to create a beautiful abstract artwork as a permanent momento for your home together?  There are various ideas and techniques I'm happy to discuss and share with you x
Unity Sand



The symbolising of  two becoming one…  Two beautiful jars of different coloured sand, one each to represent both of you, poured together into a clear vase to symbolise the joining of your lives, blending of your families to create something beautiful.  Your lives and hearts entwined. Once combined, it would be extremely difficult to separate the sand out again, just as it would be to separate the pair of you . variations are always possible, what about salt and pepper, sugar and salt, cinnamon and paprika… the point is , once joined they are very difficult , if not, impossible to separate.  Or both use salt , or sugar, or cinnamon etc… as, by pouring the two separate jars of salt together, the grains become totally mixed. It would be impossible to ever distinguish the salt as coming from one person or the others again, symobilsing that everything in your lives is shared.
Woven with Nature
In front of or along with your guests of all ages, create willow woven hearts as symbols of your entwined love and friendship, local willow weaver, Penny Bird will be here to guide you.  Then each guest ties theirs onto a symbolic ribbon bringing them all together to represent your hopes and dreams for the future
Capture the Light
Prior to the ceremony join me in my stained glass studio and create your own entwined hearts suncatcher, hold it up to the light during your vows and let the light shine into your hearts.
"Berni is creative with her wonderful glass work, and art, but also in her style/appearance, cooking, gardening, and thoughts, in fact, Berni is creative in every way, and her creativity is a very attractive part of her personality." …. Jo  2019
Celtic Handfasting / Tying the Knot / Binding of Hands



Join hands together, pulse points touching and allow me to tie the (Celtic) knot around your joined hands to symbolise the combining (binding) of your two lives.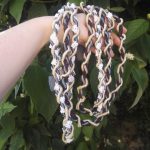 You can provide your own cords and ribbons or, as part of my package, I will provide you with beautifully woven handfasting cords, handmade specifically for you by creator of upcycling brand Cabbage White, Carlie Ann Griffiths; in the colours  and style specifications of your choosing complete with a matching keep-sake bag, in which to keep your love knot safe throughout your relationship together.  Wrapping the ribbons in an infinity shape also symbolizes your eternal love for each other.  Ribbons or scraps of material,  that belonged to the people you want to include can be incorporated into the cords, for example a late relative who you wish to remember, or a piece of an outfit from your first date).  As the knots are tied you, or I , or a combination of the two can speak your joint vows and love pledges to each other.
on a similar note…
…
Red string of fate
This is a a very sweet and simple idea, based on Chinese and Japanese legend. According to the Chinese myth, the gods tie a red cord around the ankles of those that are to meet one another in a certain situation or help each other in a certain way. Often, in Japanese culture, it is thought to be tied around the little finger.   Usine a single red ribbon,  in turn you tie each end around the others little finger as you say vows, then you will link these fingers to make a joint vow of your unity to each other.  Connected by the red thread, you are destined lovers, regardless of time, place, or circumstances. This magical cord may stretch or tangle, but never break.

Tasting of Four Elements
This idea comes from African-American wedding tradition. A dramatic representation of the "Traditional" promise to love "for better or worse, for richer or poorer, in sickness and in health.", four shot glasses containing lemon, vinegar, cayenne pepper, and honey to represent the sour, the bitter, the hot, and the sweet times in a relationship and your willingness to stand together through all.  Each of you sips from each glass as the vows are made.
Chocolate Ceremony
the perfect symbol for a celebration especially for you chocolate lovers.  We can select some delicious handmade Welsh white, milk and dark chocolates to represent the dark and light , the seweetness and bitterness of life. By sharing  the chocolate with each other,  you promise to always be present for each other, in darkness and light, in sweet and bitter,  in dismal and delicious… and a great excuse to eat chocolate!
Wine Ceremony
photos pending
The merging of two into one by two wines being blended into one (possibly a red wine and white wine). With the guidance of local agronomist and wine maker, Sarah Williams, you each select the wines which you pour together into a shared container from which you both drink. This sharing of a cup is symbolic of togetherness.  This can be a follow up or precursor to a private wine tasting session for you or you and your guests.
Exchanging Love Letters
Traditionally , part of this ceremony is the sharing of vows or making pledges to each other.  I will happily help you write these.  Vows can take any form.   You could individually write vows, promises and declarations to your partner and read them in turn, or alternating.  You could write joint vows for me to read and you to agree to in front of your family/friends.  …
… or you can write each other a love letter and read them or simply hand them over in a symbolic way in beautiful envelopes or scrolls;, perhaps turn back to back and simultaneously read to yourself your letter from your partner before turning back to face each other and gazing into each others eyes
Take this one step further…
… Love Letter & Wine Box Ceremony
Before the ceremony you should both have written a list of all the reasons you love each other, during the ceremony each read to each other or allow each other to read the letters.  During the unity ceremony, we will seal the letters and place them inside a beautiful  box inside which is a bottle of wine/champagne and two glasses. The box is padlocked,  only to be opened on a specified anniversary or in times of hardship.
Its very romantic, and is sometimes referred to as a "fight box" for just that reason, you open it when times are tough. Hopefully this rekindles your love, and reminds you of why you fell in love as you read your letters to each other and share the bottle of wine. (Afterward, you should write new letters and set a new date to open the box again).
Poetry is the language of love
With the help of my ceremony collaborator, talented poet Cathi Rae; have a poem written just for you that can be recited by you or me at your ceremony.  A beautifully framed version of the poem will be a keepsake to take home with you.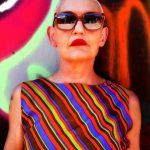 Cathi Rae is a spoken word and performance poet. She has read and her performed her work throughout the UK. She has extensive experience of writing bespoke poetry, elegies and site specific pieces.   She has just completed an MA in creative writing at the University of Leicester and is about to start her PHD in poetic writing
Her work can be seen here
Jumping the Broom
At the end of the service, you jump over the broom to symbolise sweeping away any past wrongdoings and starting a clean slate.  It is also thought to symbolise the threshold & joining two families.  The ancient tradition used a simple broom, these days couples tend to make or chose a a handmade natural-bristled broom decorated with ribbons, flowers, and mementos. As part of the ceremony your guests could get involved by tying ribbons, mementos and flowers into the broom before you jump!
Joining Families
If you have children together or from past relationships there are so many ways to involve them and celebrate not only your unity but the unity of your two families together.  Let the children be an active part of your celebration, involve them in the creation of your abstract art, add more colours to the sand ceremony and let their bottles of sand combine with yours, if they're a little older, they could help tie the handfasting cords; or warm and pass the rings; or read their own messages of hope and love as part of the service
These are a selection of ideas but you are more than welcome to come up with your own and I would be happy to incorporate it.  What about a game of twister, or a custard pie fight?! What about  some quiet live music around a bonfire?  Do you have favourite songs or readings?  I have a collection of poetry and reading ideas that may help you choose. Or follow the links for examples of scripts.
Have your Alternative Celebrations of Love & Unity  here at

Cerdyn Villa
"Berni is a very special person, one of a kind. You cannot help but feel inspired and regenerated by her enthusiasm and thirst for life. Berni is both beautiful on the inside and out. I feel blessed and honoured to call her my friend." – Catherine 2020
We are lucky to be able to offer you a unique and intimate rural location for your celebration.  We specialise in small intimate ceremonies and Alternative Celebrations of Love & Unity that focus on embracing you and your closest loved ones in a private setting with a unique and personal focus.
Two nights all included
help creating the perfect ceremony
Me, as your celebrant, delivering the ceremony of your choosing
accommodation for 2 nights in our romantic caravan boudoir
champagne and continental breakfast included
full use of our self contained annex with bathroom , kitchen and accommodation for 3 guests to self cater
the option to erect tents on the lawn for the kids or other witnesses
full use of the garden, fire pit and BBQ area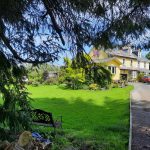 Have your ceremony under a canopy in our garden, with a bonfire.  As the Alternative Celebrant, I will help you prepare and then deliver the ceremony for you during your stay.  You can incorporate any of the ideas suggested above or come up with your own…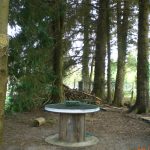 You, as a couple , get to sleep in our unique romantic garden boudoir with a large sumptuous bed, champagne fridge, fruit platter and continental breakfast.  The package also includes use of our self contained annex which has a sitting area, kitchen and bathroom as well as a double and single bed.  A handful of guests, witnesses, friends, children can stay overnight prior to and after the ceremony in the double and single bedroom in the annex, erect tents on the lawn or book into either of our 2 double ensuite rooms in the main house  The annex has a double , single and sofa bed, tents can be erected on the lawn.   We provide a gazebo.
In the copse of trees there is a brick BBQ where you can cook and socialise with your friends, you can erect additional gazebos or a small marquee, or even bring a teepee or bell tent…
WHEN LOVE RUNS SOUL DEEP, A KISS IS NO LONGER JUST A KISS

IT IS A PLACE WHERE HEAVEN AND EARTH MEET … Daniel Nielsen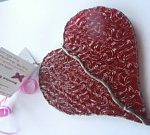 Optional extras
A 3 hour session in my home studio to make yourselves a romantic memento of your celebration
Use of either or both of our two double en-suite rooms in the main house (bed only or bed and breakfast)
Breakfast hamper of locally sourced ingredients for your guests in the Annex & Garden
Wine tasting with Sarah Williams CEO of Vinus Wines
Wines, chocolates, wine boxes, engraved glasses, handfasting cords
Private stained glass workshop
Willow weaving session
Tee Pee, Yurt or Bell Tents
This is us…
I've been with John for 25 years.  We're not married and have no intention  in the foreseeable future.  However, celebrating our love and commitment to each other is something we absolutely love to do.  We have a massive celebration at 10 years, 20 years, and most recently our 25th.  A celebration entitled 25 years of Happily Unmarried Bliss.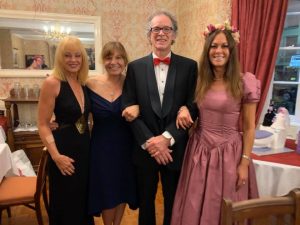 Alongside a party with live music (a band and an open mic session), cake, and (rather unusual) decorations, I wanted to make a speech.  John is more of a behind the scenes man in that respect. As  'unaccustomed as I am to public speaking…", I was very keen to tell everyone how much I loved them all, how grateful I was to have them in my lives, and how fantastic my man actually is.  John is my friend, my lover, my partner in crime, father of my children, my handyman, my sanity and the missing piece of my puzzle.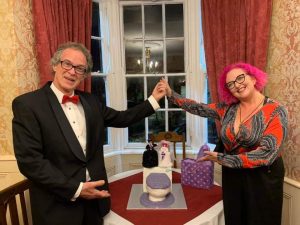 **yes we're not married but we choose to use the terminology, daughter in law, son (even for step sons), husband… it's just our way…  What's your way? #daretobedifferent #anythinggoes #lifeisacelebration
Why else might you have a celebration? 
There are loads of reasons, for alternative celebrations
here's some for starters…
Vow Renewals
Anniversaries
Adopting your partners children
You have closed a door on an old chapter of your life
Maybe you are finally moving in together
Family/friends from abroad all happen to be available at the same time
You want an excuse to gather all your friends and family and show them what they mean to you
Life has been tough, but things are getting better
Recovery after a Trauma
Just Because…